How Lockdown Is Helping Bees
Lockdowns have put a number of insect-harming practices on hold, creating a friendlier world for wild bees – and conservationists hope some of these changes could be here to stay.
While people have been confined to their homes this spring, wildlife has faced less human disturbance, traffic and polluting fumes. In Israel, wild boar are venturing further into the city of Haifa than before, while dolphins are increasingly braving the Bosphorus, the Turkish narrows that normally serves as a busy shipping route.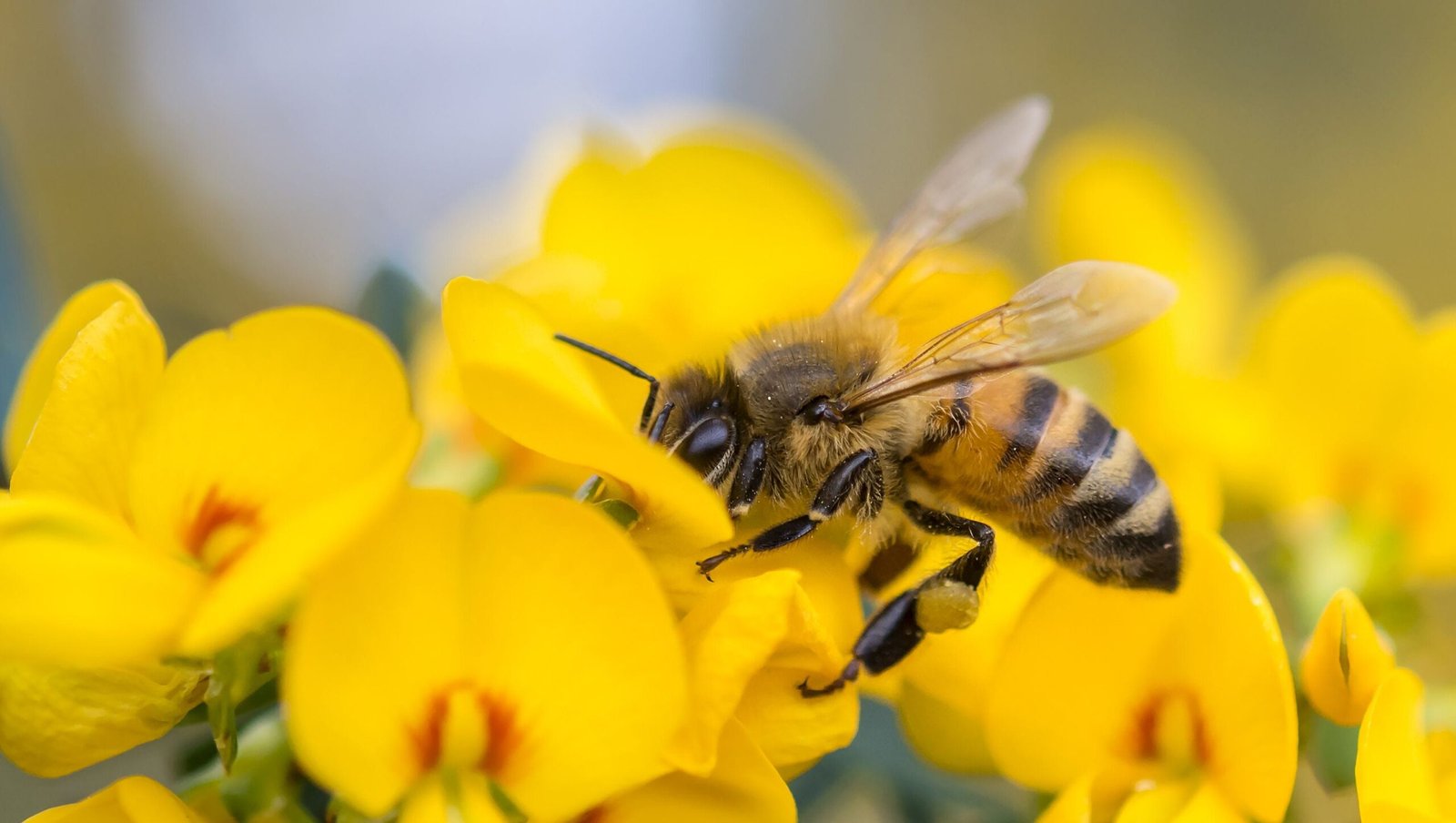 One animal that could see a much-needed revival is the wild bee, scientists say. Bee populations are rapidly declining around the world due to habitat loss, pollution and the use of pesticides, among other factors.
"These creatures are vital to what we eat and what our countryside looks like," says Gill Perkins, chief executive of the Bumblebee Conservation Trust. "They provide a whole ecosystem service."
A world without bees would look very different and change our lives enormously. Bees are the world's most important pollinators, fertilizing a third of the food we eat and 80% of flowering plants. Bees and other pollinating insects have a global economic value of around £120bn ($150bn) and contribute around £690m ($850m) to the UK economy every year, according to a study by the University of Reading.
Less fumes from cars on the road makes it easier for bees to forage, as air pollution substantially reduces the strength and longevity of floral scents, according to a 2016 study. Pollutants break down scent molecules emitted by plants, making it harder for bees to detect food. This means they often end up flying further to find food and bring it back to their nests. Ozone concentrations of 60 parts per billion, which the US Environmental Protection Agency classes as "low", was enough to cause chemical changes that confused bees and prevented them from foraging efficiently, the study found.
"In a world with less air pollution, bees can make shorter and more profitable 'shopping trips', and this may help them rear more young," says Mark Brown, professor of evolutionary ecology at Royal Holloway, University of London.
Fewer cars on the roads means other benefits for bees too. The number of bee deaths is likely to fall as car journeys decrease during lockdown, Brown notes. A 2015 study by Canadian researchers estimated that 24 billion bees and wasps are killed by vehicles on roads across North America every year.
And as UK councils are tightening their purse strings due to coronavirus, many have stopped maintaining road verges which have turned into lush habitats as a result. "This unexpected profusion of flowers may well be another benefit for bees, with the unexpected food they provide boosting bee populations," Brown says.
Ecologists in the UK have been calling on councils to allow verges to run wild for years, running campaigns such as "Don't mow, let it grow."
Brown suggests that councils may now be discovering both the financial and environmental benefits of not cutting back verges during lockdown, and could continue the practice once restrictions are lifted.
Credit: BBC.com
Why The Humanity Post?
The World Health Organisation has named depression as the greatest cause of suffering worldwide. In the U.S., 1 out of 5 deals with depression or anxiety. For youth, that number increases to 1 in 3.
The good news is that 40% of our happiness can be influenced by intentional thoughts and actions, leading to life changing habits. It's this 40% that The Humanity Post help to impact.
Chinese Rocket Segment Plunges Back To Earth, Crashes Near Maldives
Beijing:
A large segment of a Chinese rocket re-entered the Earth's atmosphere and disintegrated over the Indian Ocean on Sunday, the Chinese space agency said, following fevered speculation over where the 18-tonne object would come down.
Officials in Beijing had said there was little risk from the free falling segment of the Long March-5B rocket, which had launched the first module of China's new space station into Earth orbit on April 29.
But the US space agency NASA and some experts said China had behaved irresponsibly, as an uncontrolled re-entry of such a large object risked damage and casualties.
"After monitoring and analysis, at 10:24 (0224 GMT) on May 9, 2021, the last-stage wreckage of the Long March 5B Yao-2 launch vehicle has re-entered the atmosphere," the China Manned Space Engineering Office said in a statement, providing coordinates for a point in the Indian Ocean near the Maldives.
It added that most of the segment disintegrated and was destroyed during descent.
The US military's Space Command said the rocket "re-entered over the Arabian Peninsula at approximately 10:15 pm EDT on May 8 (0215 GMT Sunday)".
"It is unknown if the debris impacted land or water."
Monitoring service Space-Track, which uses US military data, said that the location in Saudi Arabia was where American systems last recorded it.
"Operators confirm that the rocket actually went into the Indian Ocean north of the Maldives," it tweeted.
The segment's descent matched expert predictions that any debris would have splashed down into the ocean, given that 70 percent of the planet is covered by water.
Because it was an uncontrolled descent, there was widespread public interest and speculation about where the debris would land.
American and European space authorities were among those tracking the rocket and trying to predict its re-entry.
Accusations of negligence
Objects generate immense amounts of heat and friction when they enter the atmosphere, which can cause them to burn up and disintegrate. But larger ones such as the Long March-5B may not be destroyed entirely.
Their wreckage can land on the surface of the planet and may cause damage and casualties, though that risk is low.
Last year, debris from another Chinese Long March rocket fell on villages in the Ivory Coast, causing structural damage but no injuries or deaths.
That, and the one that came down Sunday, are tied for the fourth-biggest objects in history to undergo an uncontrolled re-entry, according to data from Harvard-based astronomer Jonathan McDowell.
The uncertainty and risks of such a re-entry sparked accusations that Beijing had behaved irresponsibly.
US Defense Secretary Lloyd Austin suggested last week that China had been negligent, and NASA Administrator Bill Nelson echoed that after the re-entry on Sunday.
"Spacefaring nations must minimize the risks to people and property on Earth of re-entries of space objects and maximize transparency regarding those operations," Nelson said in a statement.
"It is clear that China is failing to meet responsible standards regarding their space debris."
China's space ambitions
To avoid such scenarios, some experts have recommended a redesign of the Long March-5B rocket — which is not equipped for a controlled descent.
"An ocean reentry was always statistically the most likely," McDowell tweeted.
"It appears China won its gamble (unless we get news of debris in the Maldives). But it was still reckless."
Chinese authorities had downplayed the risk, however.
"The probability of causing harm to aviation activities or (on people and activities) on the ground is extremely low," foreign ministry spokesman Wang Wenbin said Friday.
Beijing has poured billions of dollars into space exploration to boost its global stature and technological might.
EU Plans to Raise €20bn a Year to Protect Biodiversity
New procedure to ensure nature incorporates extensive living space assurances, and limitations on pesticide use – however campaigners caution requirement is critical
The European Commission has focused on securing 30% of the EU's property and seas by 2030 as a feature of the European Green Deal, in an arrangement probably invited by environment groups who cautioned sweeping aspirations must not just exist "on paper".
The EU believes that recovery from COVID-19 with biodiversity in mind will be key to restoring the health of both the environment and the economy.
The proposed methodology focuses around setting up restricting focuses to re-establish harmed environments and waterways and bringing back pollinators to agraricultural land, while diminishing contamination, greening its urban communities, improving natural and biodiverse cultivating.
In its push to improve forests wellbeing, some portion of the arrangement is to actualize stricter assurances and rebuilding projectss for the staying essential and old development backwoods of Europe as ahead of schedule as one year from now.
This is especially important when researchers suggest that 60% of species assessed on the continent are in decline.
For The Future
Biodiversity will receive another head start as the EU proposes changes to the agricultural landscape of Europe in a way that supports wildlife and pollinators. Such changes would include creating "high-diversity landscapes" in 10% of Europe's farming acreage by hosting features like ponds, hedgerows, buffer strips between fields, and fallow land.
Some experts are skeptical, but hopeful, the changes are implemented.
"It's a big if, but then you are starting to look at healthy agriculture that can provide habitats for farmland birds and butterflies but also agriculture that can actually provide food at the end of the century," Ariel Brunner, senior head of policy at Brussel's BirdLife International said to the Guardian.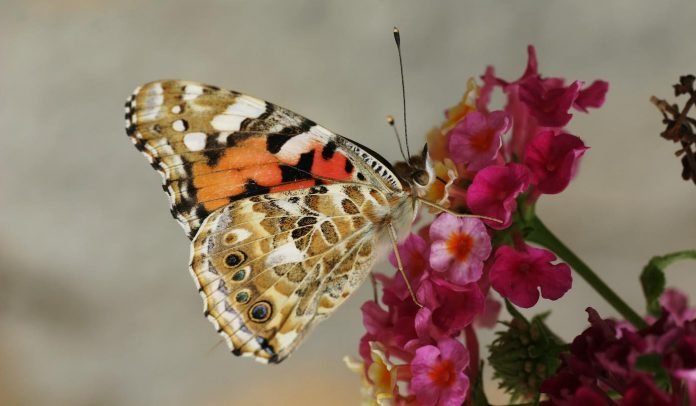 The 2030 strategy would reinforce Europe's natural plasticity by dealing with agriculture and fisheries using the Farm to Fork strategy.
"The strategy sets concrete targets to transform the EUs food system, including a reduction by 50% of the use and risk of pesticides, a reduction by at least 20% of the use of fertilizers, a reduction by 50% in sales of antimicrobials used for farmed animals and aquaculture, and reaching 25% of agricultural land under organic farming," reads the report.
The European Commission, which has position to authorize European law, closes wraps up by approaching the European Parliament and Council to embrace the Farm to Fork and Biodiversity gauges by 2021.
Credits:TheGuardian
Why The Humanity Post?
The World Health Organisation has named depression as the greatest cause of suffering worldwide. In the U.S., 1 out of 5 deals with depression or anxiety. For youth, that number increases to 1 in 3.
The good news is that 40% of our happiness can be influenced by intentional thoughts and actions, leading to life changing habits. It's this 40% that The Humanity Post help to impact.
Carbon Emission Dropped 17-Percentage Globally
The coronavirus pandemic has constrained nations around the globe to authorize strict lockdowns, seal boarders and scale back economic activities. Presently, an analysis published on Tuesday shows that these measures added to an estimated 17 percent decrease in day by day worldwide carbon dioxide discharges contrasted with day by day worldwide averages from 2019.
It's a worldwide drop that scientists say could be the largest in recorded history.
At the height of coronavirus confinements in early April, daily carbon dioxide emissions around the world decreased by roughly 18.7 million tons compared to average daily emissions last year, falling to levels that were last observed in 2006, according to the new study, published in the journal Nature Climate Change.
Changes in transportation, industrial activities and air travel in nations under lockdown could also support a decrease in this year's annual carbon emissions of up to 7 percent, the study found. Though significant, scientists say these declines are unlikely to have a long-term impact once countries return to normal unless governments prioritize investments and infrastructure to reduce harmful emissions.
"Globally, we haven't seen a drop this big ever, and at the yearly level, you would have to go back to World War II to see such a big drop in emissions," said Corinne Le Quéré, a professor of climate change science at the University of East Anglia in the U.K., and the study's lead author. "But this is not the way to tackle climate change — it's not going to happen by forcing behavior changes on people. We need to tackle it by helping people move to more sustainable ways of living."
The study found that the most sharpest decrease in carbon discharges — making up 43 percent of the all out diminishing — originated from diminished traffic from vehicles, transports and trucks. Discharges from modern exercises, which were inclined down generously in the hardest-hit countries, fell by 19 percent.
Discharges from air travel, which encountered an amazing 75 percent drop in every day action toward the beginning of April, fell by 60 percent. That decline, nonetheless, made up a little segment of the general decline since air travel normally represents just 2.8 percent of yearly worldwide carbon discharges.
In early April, the deepest decreases in daily global carbon emissions — 17 percent declines compared to daily averages last year — lasted for about two weeks, according to Jackson. Individual countries saw an average drop in emissions of 26 percent at the peak of their lockdowns, which occurred earlier for several countries in Asia, where the coronavirus emerged in late December, and more recently for parts of Europe and North America.
The study didn't represent how worldwide discharges could be influenced by new outbreaks and resulting wave of diseases, yet almost certainly, such occasions could prompt more extreme decreases in emanations this year and perhaps into 2021.
Although its good to know that the skies are getting clearer than before.
Credits:NBCNews
Why The Humanity Post?
The World Health Organisation has named depression as the greatest cause of suffering worldwide. In the U.S., 1 out of 5 deals with depression or anxiety. For youth, that number increases to 1 in 3.
The good news is that 40% of our happiness can be influenced by intentional thoughts and actions, leading to life changing habits. It's this 40% that The Humanity Post help to impact.