Kerala – State With Surplus Oxygen Amid Mounting Covid Crisis
Kerala has enough oxygen and it won't face a shortage like other states,even if the COVID-19 case load increases, authorities said.The State has been producing 204 tonnes of oxygen daily while the requirement is 98 tonnes a day.
At present, Kerala has a production capacity of 204 tonnes per day of liquid oxygen. Inox Air products, a private sector company set up at Palakkad in 2019, produces 147 tonnes a day. The public sector Kerala Minerals and Metals Limited (KMML) set up a plant in September 2020, producing 7 tonnes per day. The Bharat Petroleum Corporation Limited plant produces 0.322 tonnes a day, while the Cochin Shipyard produces 5.45 tonnes a day. The 11 Air Separation Units (ASU) across the State produces 44 tonnes a day.
"Now, Kerala is using 79 tonnes daily, and supplying 74 tonnes to Tamil Nadu and 30 tonnes to Karnataka. As per the current situation, we are doing well. There is demand for more oxygen from the other States too. We certainly have the option to increase capacity, as plants are not currently running at 100%. The total oxygen requirements are expected to soar in the coming weeks. The Centre has now given Pressure Swing Adsorption systems for three Government Medical Colleges at Kottayam, Thrissur and Ernakulam. The systems are already installed and once this too starts working, we will be in a better position," says R.Venugopal, Deputy Chief Controller of Explosives, PESO, Nodal officer ( Medical Oxygen Monitoring) , Kerala & Lakshadweep
The KMML till last year could produce only industrial grade oxygen, with 99.95% purity. But with the setting of a 70-tonne-a-day day oxygen plant in October last year, out of which 10% is liquid oxygen for medical purposes of 99.99% purity, it is also contributing to the State's surplus.
"We started work on the new plant two years back and it got completed in October, after the onset of the pandemic. Since then, we have supplied around 1000 tonnes of oxygen to hospitals through three agencies. We also have a 100 tonnes storage tank," says J.Chandrabose, MD, KMML.
Mr.Venugopal says hospitals across the State should use more cylinders, supplied from the ASUs, rather than depend on liquid oxygen. The PESO has also written to the Kerala State Electricity Board to provide uninterrupted round-the-clock supply to the ASU plants to ensure constant production.
2020 Pulitzer Prize : 3 Indian Photojournalists Win Pulitzer Prize for Capturing Kashmir During Lockdown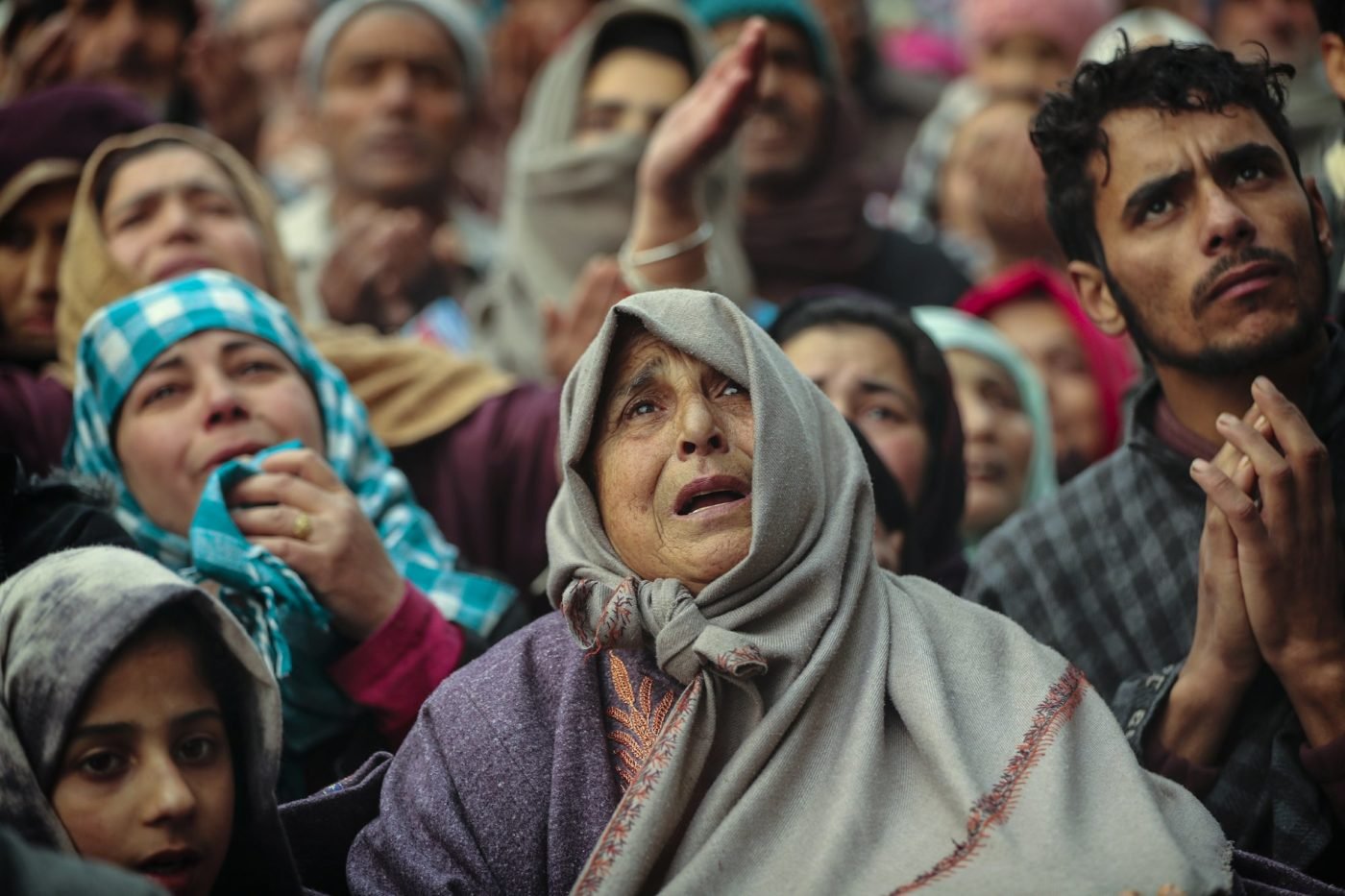 2020 Pulitzer Prize | By Associated Press
NEW YORK (AP) — The story of India's crackdown on Kashmir last August was difficult to show to the world. The unprecedented lockdown included a sweeping curfew and shutdowns of phone and internet service.
2020 Pulitzer Prize
But Associated Press photographers Dar Yasin, Mukhtar Khan and Channi Anand found ways to let outsiders see what was happening. Now, their work has been honored with the 2020 Pulitzer Prize in feature photography.
Snaking around roadblocks, sometimes taking cover in strangers' homes and hiding cameras in vegetable bags, the three photographers captured images of protests, police and paramilitary action and daily life — and then headed to an airport to persuade travelers to carry the photo files out with them and get them to the AP's office in New Delhi.
"It was always cat-and-mouse," Yasin recalled Monday. "These things made us more determined than ever to never be silenced."
Anand said the award left him speechless.
"I was shocked and could not believe it," he said, calling the prize-winning photos a continuation of the work he's been doing for 20 years with the AP.
"This honor continues AP's great tradition of award-winning photography," said AP President and CEO Gary Pruitt. "Thanks to the team inside Kashmir, the world was able to witness a dramatic escalation of the long struggle over the region's independence. Their work was important and superb."
AP Executive Editor Sally Buzbee called the Kashmir prize "a testament to the skill, bravery, ingenuity and teamwork of Dar, Mukhtar, Channi and their colleagues" and lauded Chery's and Blackwell's "brave and arresting work" in Haiti while many journalism outlets were focused elsewhere.
The honor for the photographers is the AP's 54th Pulitzer Prize. The news cooperative last won a Pulitzer last year for stories, photos and video on the conflict in Yemen and the ensuing humanitarian crisis.
Conflict has flared for decades in Kashmir, a Muslim-majority Himalayan area that is divided between India and Pakistan and claimed by both.
The tension hit a new turning point in August, when Indian Prime Minister Narendra Modi's Hindu nationalist-led government stripped Indian-controlled portions of Kashmir of their semi-autonomy.
India poured more troops into the already heavily militarized area, imposed a curfew and harsh curbs on civil rights, laced the area with razor-wire roadblocks, and cut off internet, cellphone, landline and cable TV service in the region.
Coronavirus: First two flights of evacuated Indians will fly to Kerala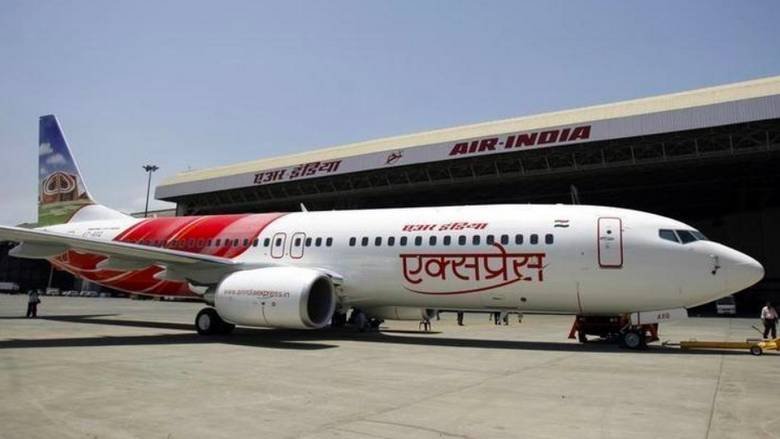 Contact details for Indians with queries on repatriation flights
Pravasi Bharatiya Sahayata Kendra: 80046342 (Toll Free)
Embassy: Covid-19 helpline: +971-508995583
Email: help.abudhabi@mea.gov.in
Consulate: Covid-19 helplines: +971-565463903, 543090575
Email: cons2.dubai@mea.gov.in
The Indian government on Monday announced that evacuation of Indians stranded in various countries would begin from Thursday. The Indian consulate in Dubai announced later on Monday that two special flights—Abu Dhabi to Kochi and Dubai to Kozhikode—would take off on Thursday with NRIs wanting to go home.
The Indian mission's statement on who would foot the bill for the flights is already worrying passengers. "The cost of the tickets and other conditions, for travel including quarantine requirements after reaching India, and health requirements to board the flight will be conveyed in due course and will have to be accepted by each passenger," the Indian mission said. The condition of NRIs needing to pay for their evacuation tickets has already caused heartburn, as thousands of expatriates in the Gulf have lost their jobs due to economic disruption caused by COVID-19.
Now, a media report in the UAE is expected to add to the woes of the stranded NRIs. Gulf News, a publication in Dubai, reported on Tuesday that air fare for the special evacuation flights could be twice the normal fare during May.
"A one-way repatriation ticket to Delhi will cost approximately Dh1,400-Dh1,650—this would earlier have cost between Dh600-Dh700 [during these months]. A one-way repatriation flight ticket to Kerala would cost approximately Dh1,900-Dh2,300," Jamal Abdulnazar, CEO of Cozmo Travel, told Gulf News. One UAE Dirham is equivalent to Rs 20.58. To put things in perspective, a stranded NRI would have to pay up to Rs 33,950 to travel to Delhi and up to Rs 47,300 to travel to Kerala.
Gulf News added that Indian missions in the UAE are already reaching out to the NRIs. "Sources said that officials in Indian diplomatic missions have already initiated calls to some expats, telling them about likely ticket fares and inquiring about their willingness to travel," Gulf News added. The publication added that many NRIs may decide to back out of choosing the repatriation flights.
Abdulnazar noted that the rationale behind the heightened costs is social distancing norms. Airlines are unlikely to fly at their maximum capacity to reduce risk of COVID-19. The situation is made worse by the fact that the Indian government has yet to officially tap private operators in the country for the evacuation efforts. As of now, only Air India and the Indian Air Force and Navy would be involved in evacuating NRIs.
Interestingly, carriers in the UAE have announced their willingness to aid in evacuation efforts.
"UAE's Emirates airline, Etihad, flydubai and Air Arabia are likely to also operate repatriation flights to India after Air India implements the first phase of services," Gulf News reported.
Some media groups in India have reported that fare from Dubai to destinations in Kerala could be around Rs 13,000. Moreover, the possibility of the government intervening to cut fares cannot be ruled out.
source : Gulfnews
Why The Humanity Post?
The World Health Organisation has named depression as the greatest cause of suffering worldwide. In the U.S., 1 out of 5 deals with depression or anxiety. For youth, that number increases to 1 in 3.
The good news is that 40% of our happiness can be influenced by intentional thoughts and actions, leading to life changing habits. It's this 40% that The Humanity Post help to impact.